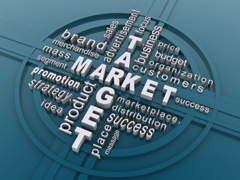 "In order to do a good job of those things that we decide to do, we must eliminate all of the unimportant opportunities." – Mike Markkula
This simple statement can help you gain clarity on where to begin to create your web, mobile, social and email presence and marketing. If you are wondering who Mike Markkula is, he wrote the first business plan for Apple and owned one-third of the company for providing capital, business and marketing expertise. He became a father figure to Steve Jobs, a man I greatly admire for his ability to focus and create brilliant products.
In 1997 when Steve returned to Apple to focus on saving the company it was making dozens of versions of the Macintosh. After a few weeks of meetings he declared that what was needed was to focus on one desktop and one portable computer for the consumer and one desktop and portable computer for the professional. All other products were to be cancelled.
At first there was push-back, but Steve told the board "I can make it work". Read the rest of this entry »