Facebook Pages for business have got a new look. If you have received an invitation to upgrade you can click Preview and Take a Tour. Here's what happens when you do:

You can see you can upgrade the Page you are on, or if you are admin for multiple Business, you can upgrade all. I like to take them one at a time. Here's what the new Business Page looks like.  While you are in Tour mode, you can see what your Page will look like, but everyone else will see the old version of your Page until you Upgrade.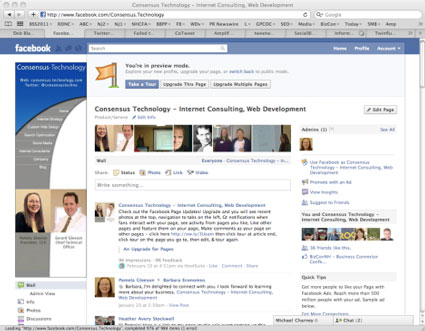 You can switch back by clicking the "switch back" link at the top of your Page, but once you have upgraded you cannot switch back. Also, the switch option is only for a limited time. Beginning March, 2011 your Page will be automatically upgraded.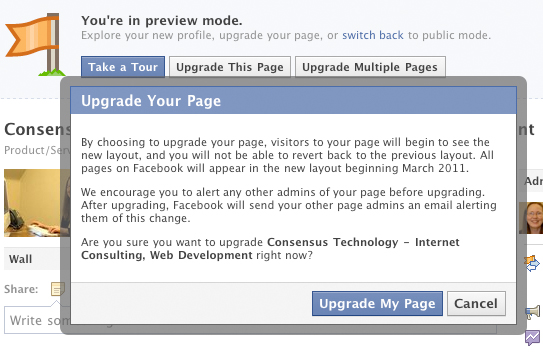 Let's start the tour to see what you get. Read the rest of this entry »